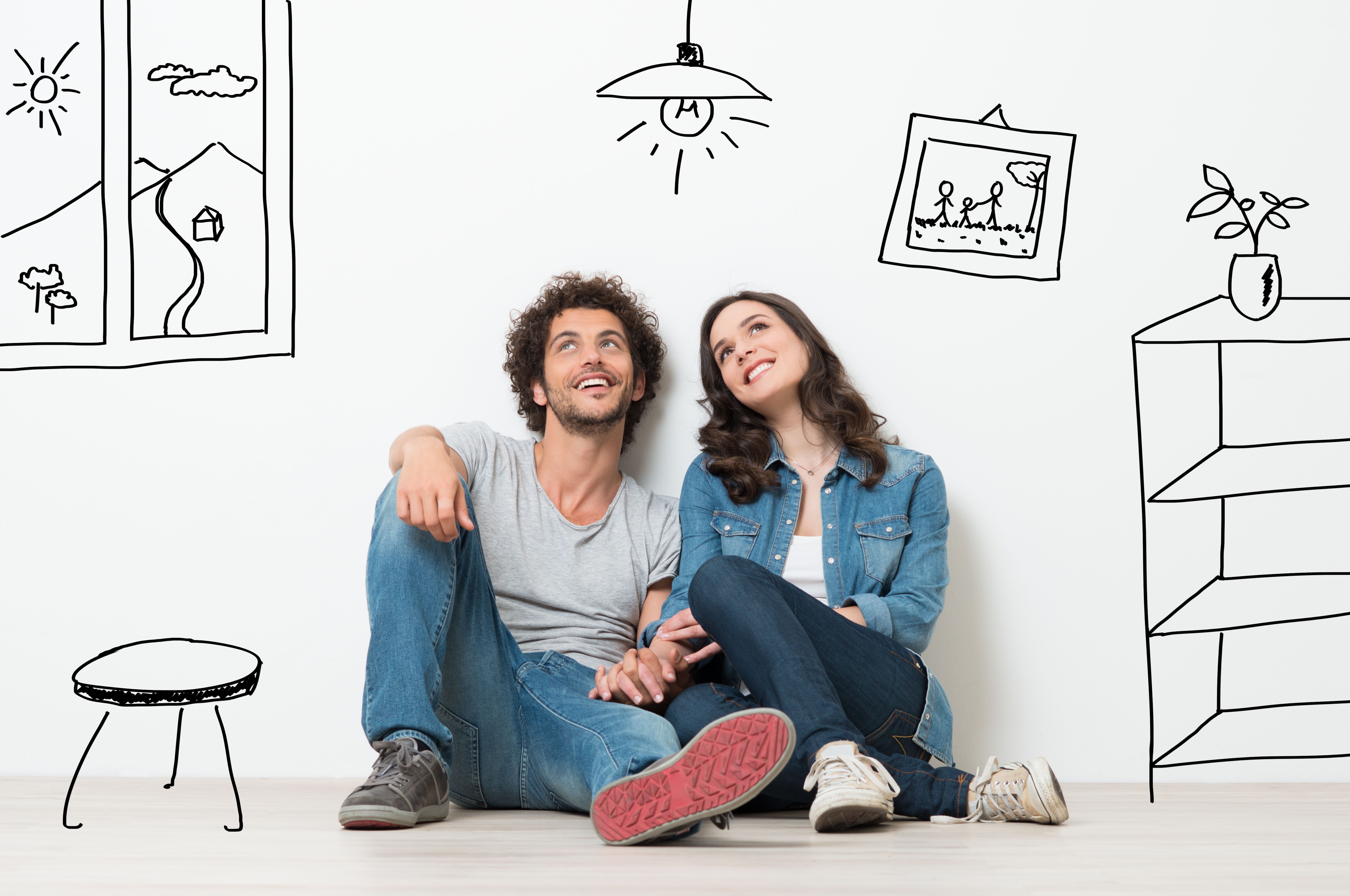 RATES ARE RISING. I WANT TO BUY OR REFINANCE MY HOME. WHAT SHOULD I DO?
So. You've been thinking about refinancing or shopping for a new home. Home prices are high and going higher. Finding the right home will cost you more than you thought and now interest rates have gone up over 1% in just three months!
Or, you've been waiting for the right time to add that sunroom or master bedroom to your home and waited because the pandemic caused a shortage and significant price increase of building materials. Not to mention contractors are short of help and the wait times are more extended than ever.
What should you do? Wait or take the plunge? The answer to that question may be different for everyone but here are some things to consider:
Won't rates keep going up and only cost me more if I wait?
Short answer is Yes. However, it may not cost you as much as you think.
Odds are rates will continue to increase throughout the rest of 2022. If the Federal Reserve does what they have indicated the current average 30-year interest rate could see as much as another 1%+ increase. On a $250,000 mortgage every quarter percent increase in the interest rate increases your monthly payment by just over $36 per month. A 1% increase in the rate would increase your monthly payment by a little over $148 per month. Before you find that dream home or sign a construction contract, talk to a GNB Mortgage Lender and have them help you run some different scenarios so you can see depending the price of the home how the payment changes.
If interest rates continue to rise won't home prices start coming down?
Theoretically this is true, but when will home prices start coming down is the wild card. As interest rates rise and affordability goes down the supply of available homes increases which in turn should result in lower prices. There is no way to know how much rates will need to increase before home values start softening. Home values and demand tend to be market specific. So, if you are looking in a rural or urban community with a lot of amenities, good school system, low crime, etc., prices and values may stay strong longer vs. a community without these features.
The other issue at play here is nationwide there remains more demand for new home construction than the supply of new homes being built even with high materials costs. Bottom line. We would not expect to see home values start declining until the supply of home starts exceeding demand which could start to change later this year if higher interest rates persist.
As of the end of March nationwide, mortgage applications are down 41% from a year ago, however average home prices are still 20% higher than a year ago. The February Iowa Association of Realtors statewide report shows the inventory of homes for sale in the state is 13.7% lower than a year ago and the average days on market has dropped to 46 days from 52 days last year. Conclusion. The data indicates home prices may not come down until the inventory of homes for sale increases fairly dramatically so waiting for home prices to soften may not be the best strategy unless you are content to wait it out. If mortgage rates continue to stay higher demand will eventually soften. If the number of days on market starts to increase that would be an indication home prices may start coming down soon. You can stay in touch with a GNB mortgage lender to get information on where the data is trending.
What if the market crashes like it did in 2010?
While that seems unlikely due to changes in mortgage underwriting rules, this like most everything else is very unpredictable. There are many factors that could affect this including national and global geopolitical issues, recession, etc. The housing bubble crash that took place in 2010 was primarily the result of unskilled and unethical lending practices by many mortgage companies and mortgage lenders who took advantage of consumers in ways never seen before. This is why it is critical you only work with a reputable financial institution like GNB to help you navigate the mortgage process. Our Mortgage Lenders help you every step of the way from the application to the closing. We don't hand any of the process off to anyone else. And, when your loan is closed we will continue to service your loan so when you have questions you know who to go to. Our online application is a great place to get started at www.gnbbank.com.
So, should I buy/refinance now or wait then?
First and foremost, make an educated decision not an emotional decision. As bad as you want that dream home or want to add that room make sure you can truly afford it. In truth, most people will "technically" qualify for a higher mortgage than what they really can afford. Do your homework and talk with a knowledgeable Mortgage Lender who can help you understand all the home ownership costs and the mortgage process. Don't be afraid to ask questions no matter how simple you think it may be.
GNB Mortgage Lenders are here to help you take the emotion and confusion out of getting a new mortgage. We want to be your lifetime financial partner and our goal is when you get the keys to that new home or move into that new master bedroom it has been a great experience for you and you have the comfort of knowing your mortgage lender helped you secure an affordable mortgage payment that meets your current and future needs.
Contact us today either by phone, email or through our online application site. Let our home mortgage experts help you with one of the biggest financial decisions you'll ever make. It's too important of a decision to not consult a trusted financial partner lik
April 22, 2022 by GNB Bank