Credit Cards
Build Your Credit & Earn Rewards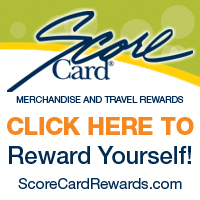 Your personal credit history is a vital part of your finances throughout life. A personal credit card not only helps you build up your credit, but also provides additional purchasing power and a chance to earn rewards!
MasterCard® Credit Card
Build up your credit and get local service with a GNB credit card.
You not only get worldwide access to credit, but this card comes with a competitive interest rate and no annual fee.
You also get the peace of mind knowing that help with questions or issues only requires a call to your local GNB Bank office.
Visa® and Visa Gold® Credit Cards
Get rewarded for your credit card purchases!
For every dollar you spend on gas, groceries and other essentials, you get 1 reward point to redeem for shopping, food, travel and other amazing rewards.
You also get a competitive variable interest rate without having to pay an annual fee. What's not to love?
Stop by your nearest GNB Bank office to apply for your personal credit card today!

Credit Card Debt Payoff Calculator